What to Pack for Seattle: A Local's Approved Packing Guide
For this edition of Locals Approved Packing Lists, the team over at Get Your Travel On

have helped put together this packing guide to help you decide what to pack for Seattle.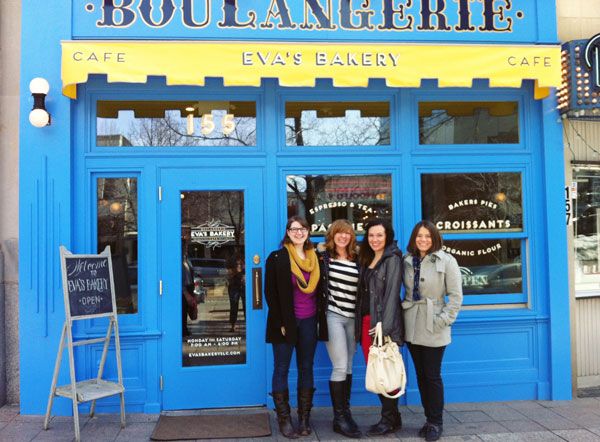 Jen, Tracy, Krista, Abby & Kendra are a group of friends who have made a habit out of escaping to their favorite cities together whenever they can. They're on a mission to inspire other BFF's to make memories by traveling, and they give readers the resources they need to plan memorable -and awesome- adventures. Between them they've lived over 8 years in Seattle so they've got some great advice for you because the best travel tips are from locals! Use their clothing tips along with TFG's Universal Packing Lists to create your own custom Seattle Packing List.
What to Wear in Seattle
Seattle Clothing Style
When you're planning what to wear in Seattle, keep in mind that this is a casual city. Looking around, you'll notice that outdoor brands like The North Face are popular with practical and nature-lovin' Seattle folk. However, the Pacific Northwest is home to a ton of creative people who enjoy putting their own spin on the term "dressy." With a ton of independent boutiques, there is special mix of texture, grit and vintage class.
The weather also contributes to defining Seattle style. We love to layer, which gives us ample opportunity to play with patterns and colors. Many Seattleites intentionally incorporate bright colors into their ensembles to contrast the gray skies.
Don't be that person who puts on shorts at the first sign of sun in March. It's a trap; summer won't be here for several months…
Seattle Travel Essentials
Definitely pack your umbrella; it really does rain a lot here. However, you can take that a step further and replace your umbrella with a good jacket with a hood for those rainy days. Most locals go this route anyways, as the rain often comes with the wind, which can destroy even the best umbrella in seconds. This is especially true if you plan to spend a lot of time downtown, where tall buildings can create wind tunnels.
Seattle Shopping
If the clothing you chose when you planned what to pack for Seattle doesn't quite work out, you can easily update your wardrobe in these stores:
You really can't go wrong with H&M and Forever 21, both located downtown. Also go check out the Nordstrom Rack on Fifth and Pine, and it won't hurt to hit up the flagship Nordstrom across the street. It's a Seattle institution!
If you find yourself in Belltown, perhaps while walking to the Space Needle, the Endless Knot on First and Bell is not too expensive and is worth checking out. Other noteworthy stores include Show Pony in the Fremont Neighborhood, as well as Horseshoe and Velouria in Ballard, even if it means renting a car to get there.
All the items featured in this set can be found on

Modcloth.com